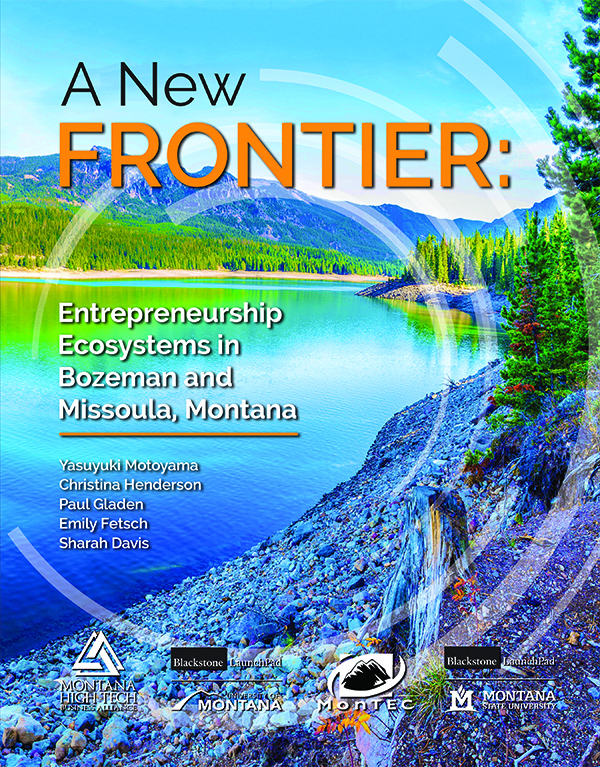 A report funded by the Kauffman Foundation was recently released, highlighting entrepreneurship in Montana and how it compares to other locations in the US.  The report found that Missoula and Bozeman rank 9th and 12th highest in startup rates among 394 areas in the U.S., continuing a trend from the Kauffman Index of Entrepreneurship which found Montana has had the highest rate of startups per capita for four straight years.
This report is unique, however, in that it did a close study of Montana's ecosystem, noting what is working to strengthen the economic communities in our state.  Along with Montana's work ethic, quality of life, and beautiful outdoor opportunities, the report identified local support resources such as non-profits, government entities, the universities, and mentorship by successful entrepreneurs as key components to what has helped businesses get launched in the state.  In addition, the success of some larger companies, like RightNow, has significantly contributed to entrepreneurial spinoff activities.
In short, we've got what it takes.
"This report overturns common assumptions about entrepreneurship in smaller metros and rural areas," said Christina Henderson, executive director of the Montana High Tech Business Alliance and a co-author of the study. "Montana's recent startup boom shows that disruptive technology is bringing high-paying jobs to rural communities, that Montana's high quality of life and beautiful landscape are a magnet for knowledge workers, and that it is possible – even common – for entrepreneurs to build global businesses in very small towns."
This is great news, and continued proof that you can start a business anywhere in Montana.  Entrepreneurs are a driving factor in both our larger cities and smaller towns, creating high-paying jobs that allow people to live and work in this state we love.
For more information on the recent report or to download a copy, visit the Montana High Tech Business Alliance website.