Through public speaking opportunities and media outreach, we will build statewide awareness of the opportunities to increase wages in Montana.  We will also create and support organizations that reinforce and promote higher wages.
To grow high-wage businesses we need to assist the people creating them.  We will provide mentoring opportunities and events to encourage entrepreneurship here at home.
Through online computer programs, high school courses, scholarships, teacher training, and engaging presentations, we will help prepare Montanans for high-wage careers.
Promote High Wage Jobs
Natural resource jobs, high-tech companies, manufacturing businesses and telecommuters are generally not located on Main Street and have few in-state customers.  As a consequence they are often invisible to most Montanans, yet they have a growing impact on the Montana economy.  Through public speaking opportunities and media outreach we will build statewide awareness of the opportunities in high-tech, manufacturing and telecommuting to increase wages in Montana.  See when and where we are doing this here.
View Greg's keynote speech from the University of Montana's Economic Outlook Summit in Missoula below.


Montana High Tech Business Alliance. We helped launch the Montana High-Tech Business Alliance as a member organization to remove obstacles to growth and promote the high-tech and manufacturing industries in the state.  Currently the alliance has over 200 members and is still growing.  Membership in the alliance is open to all high-tech and high-tech manufacturers with an operation in the state of Montana, and others interested in supporting our efforts.  Visit the website at mthightech.org, and join.
Encourage Telecommuting. More and more companies allow employees to work from home via the Internet.  The Internet truly does remove geography as a constraint in starting a business or finding a job.  Telecommuting opens up thousands of new jobs to all Montanans, many that are high-paying, in every corner of the state.  Telecommuting lets us combine our Montana work ethic and quality of life with national wages.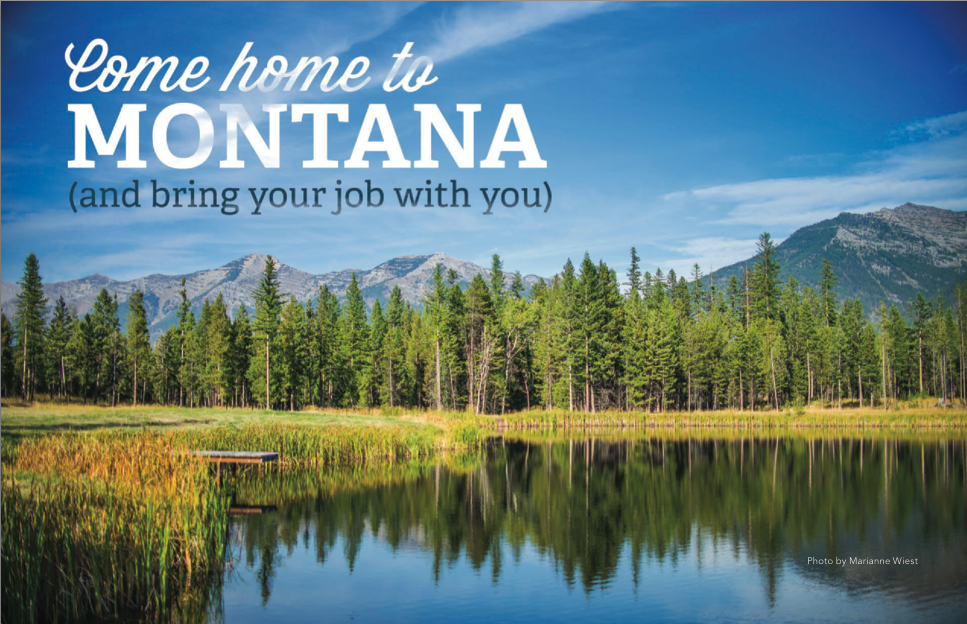 One of the best features of telecommuting is that it allows our kids and grandkids (or friends and other family) who have had to leave Montana for work, the chance to come home to Montana and bring their job with them.  We recently printed and mailed over 18,000 guides on telecommuting in Montana to Montana university alumni who no longer live in the state.  View an online version of this guide here, or click on the image to the left, and share it with others who want to come home!
Although we have no relationship with this job site, it lists nearly 2,500 open jobs with major firms all over the US that can be filled today by Montanans working from their home.
You can also learn more about telecommuting at www.whytele.com, a Montana site dedicated to helping telecommuters.
High-Tech Jobs Portal. The Montana High Tech Business Alliance has launched an online portal to connect job seekers with Montana companies looking to fill technology-based jobs.  This will meet the needs of two groups: Montana high-tech companies looking for in-state talent, and job seekers who are looking to stay in Montana and still work in a high-tech field.  Several jobs are already posted, and more continue to be posted regularly.  Visit the portal here.
Help Our Entrepreneurs
Bozeman Technology Incubator.  Since the success of RightNow, entrepreneurs from across the state have been reaching out asking for assistance.  Questions run the gamut from "Should I raise venture capital?" to "How do I know if I am hiring the right person?" to "What marketing and sales strategies should I use?"  Greg Gianforte completed hundreds of one-on-one mentoring sessions last year and continues to provide online advice to Montana entrepreneurs.  In addition, he encourages other successful entrepreneurs across the state to volunteer some of their time to help the next generation of entrepreneurs succeed. To learn more, visit the Bozeman Technology Incubator today. If you have successfully launched a business, find someone you can mentor in your community.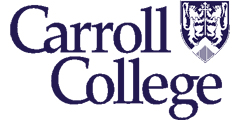 Growing Entrepreneurs with Carroll College.  Carroll College in Helena launched a new initiative for the 2014-15 school year that brings together multidisciplinary student teams around entrepreneurial projects. The goal is to expose students to real-world practical instruction in the formation and advancement of new business ventures.
In conjunction with this new program, Greg served as Carroll College Entrepreneur in Residence for the 2014-15 school year. His duties included assisting Carroll College faculty members in the formation of the new program, monthly visits to campus to meet with the entrepreneurial teams and periodic business-related lectures on campus.
Bootstrap Montana Micro-loan Program.  Bootstrap Montana was funded and founded by the Gianforte's in 2008 to provide a helping hand to rural Montana businesses.  Zero-interest micro-loans of $2,000 to $20,000 are provided to help rural Montana entrepreneurs grow their businesses.  The program is jointly run with the Montana State University Business School and has provided dozens of loans to rural Montana entrepreneurs.  Apply for a loan at www.bootstrapmontana.com or, to support the program financially, write a tax-deductible check to the MSU Foundation with "Bootstrap Loan Program" on the memo line.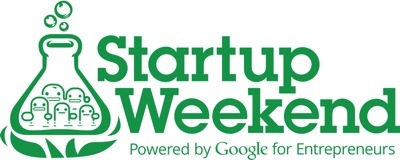 Startup Weekends.  Startup Weekend is a global grassroots movement of active and empowered entrepreneurs who are learning the basics of founding startups and launching successful ventures. It is the largest community of passionate entrepreneurs with hundreds of events in countries all over the world.  Organizers for the weekends are located everywhere, including your own backyard - Montana has several past and future Startup Weekends.  All Startup Weekend events follow the same basic model: anyone is welcome to pitch their startup idea and receive feedback from their peers. Teams organically form around the top ideas (as determined by popular vote) and then it's a 54 hour frenzy of business model creation, coding, designing, and market validation. The weekends culminate with presentations in front of local entrepreneurial leaders with another opportunity for critical feedback.  Find and register for a Startup Weekend here.
Prepare Montanans
If we are going to create high-wage careers, we need to equip Montanans to take advantage of them.  Below are some ways this is already happening. Pick one and get involved.
CodeMontana
Our state universities are graduating only about 10% of the computer science students required by high-tech businesses in Montana.  In response, Greg Gianforte and Rob Irizarry founded CodeMontana in 2013, a free interactive program that encourages Montana high school students to pursue computer science in college.   In the first two years it grew to over 1,200 students, expanded to both middle school and high school students, provided opportunities for scholarships, and even incorporated a way for students to earn college credit through the program.  It is currently administered by Montana Tech, where it can offer further mentorship for CodeMontana students from current Computer Science students at Tech.  Enroll now at www.CodeMontana.org.
Gianforte Manufacturing Scholarships
Montana manufacturers create high-wage jobs, but their growth is constrained by a lack of qualified employees. The Gianforte Family Foundation has committed $500,000 to help Montanans gain the skills they need to fill these jobs at Montana's two-year colleges in the state through a joint program with the Commissioner of Higher Education.  The scholarships are focused toward students who are veterans or come from lower-income households, and will serve to provide one more opportunity to enable all Montanans to access high-wage jobs.  If you are interested acquiring skills that can be used in Montana's manufacturing businesses, like welding or machining, inquire about these scholarships at your local Montana two-year college.
Looney The Robot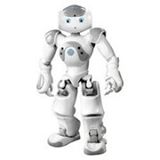 Part of encouraging students to pursue computer science for the high-tech jobs of the future is exposing them to cool technologies.  Looney the Robot is the creation of Professor Lloyd Hunter of Montana State University.  The Gianforte's have funded a program that allows him to visit 50 Montana high schools each year with an engaging and fun robotics presentation, with the hope of getting Montana's kids interested in high-tech pursuits.  About 6,500 Montana students see the program each school year.  To learn more or schedule Looney to come your your Montana high school contact him at www.looneytherobot.com.
The Joy and Beauty of Computing High School Course
Developed by MSU's Computer Science Department, this course has been adapted for high schools to expose Montana students to computing in an engaging way.  The Gianforte's funded the initial delivery of the course at the Bozeman Public High School with the hopes that it will be made available statewide. Check it out at http://www.cs.montana.edu/paxton/classes/joy-and-beauty/.
Montana high school students in Joy and Beauty of Computing course
Summer STEM Teacher Training at MSU
We need to equip our high school teachers to prepare our young people for the high-tech jobs of the future.  That is why the Gianforte's funded the development of a summer program at MSU for Montana high school STEM (Science, Technology, Engineering, and Mathematics) teachers that will certify them on the delivery of the Joy and Beauty of Computing Course so that they can begin teaching computing in Montana high schools.  Encourage your local schools to send teachers to this training and incorporate computer science in their curriculum.
K-12 ACE Montana Scholarships
77% of Montana high school graduates are not proficient in reading, writing, math or science, leaving them unprepared for the high-wage jobs.  The ACE (Alliance for Choice in Education) Scholarship program  began in Colorado and has significantly increased high school graduation rates and academic performance among kids from low-income families.  In 2012 the Gianforte Family Foundation introduced and initially funded ACE's Montana program at $4.6M to give low-income Montana parents a choice in where they send their kids to school.  Broad support has been received from across the state and this year, in the fourth year of operation in Montana, 750 K-12 students in Montana received scholarships of approximately $2,000 each to attend the school of their choice. Find out how to apply for a scholarship or support this work financially at www.acescholarships.org.
College Scholarships
CodeMontana.org has become a rallying point for efforts statewide to increase computer science education.  As a result, Montana Tech is now offering $160,000 in scholarships for Montana students who complete CodeMontana.org to pursue computer science degrees.  Apply for a scholarship here.  In addition, the University of Montana raised over $90,000 in scholarships in 2014 for Montana students wishing to study computer science.  To learn more or apply, click here.