Montana's Wage Problem
Montana currently ranks near the bottom nationally in average wage earnings.
When it comes to wage earnings in the U.S., Montana is on the low end of the list.  But this issue is not insurmountable.  If the problem is low wages, then we must focus our efforts on industries that have high wages.  Here's how we can do this, and why it will work.
Natural Resources, Manufacturing, and High-Tech are the Solution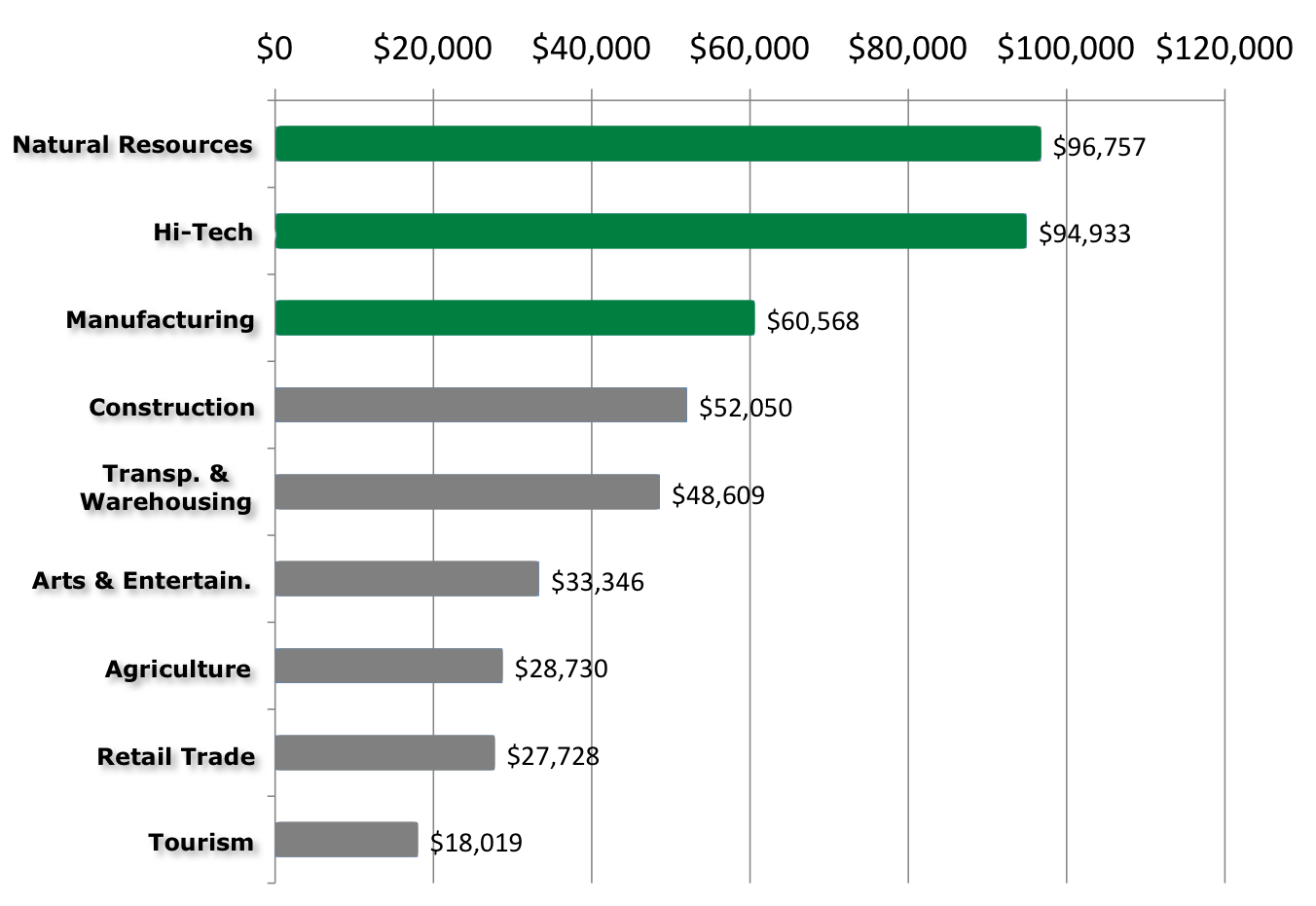 Natural resources (timber, coal, minerals, oil and gas), high-tech, and manufacturing are the top three industries nationally in terms of the highest-paying jobs. If we want to raise wages in Montana communities, we must create more jobs in these industries.
Natural Resources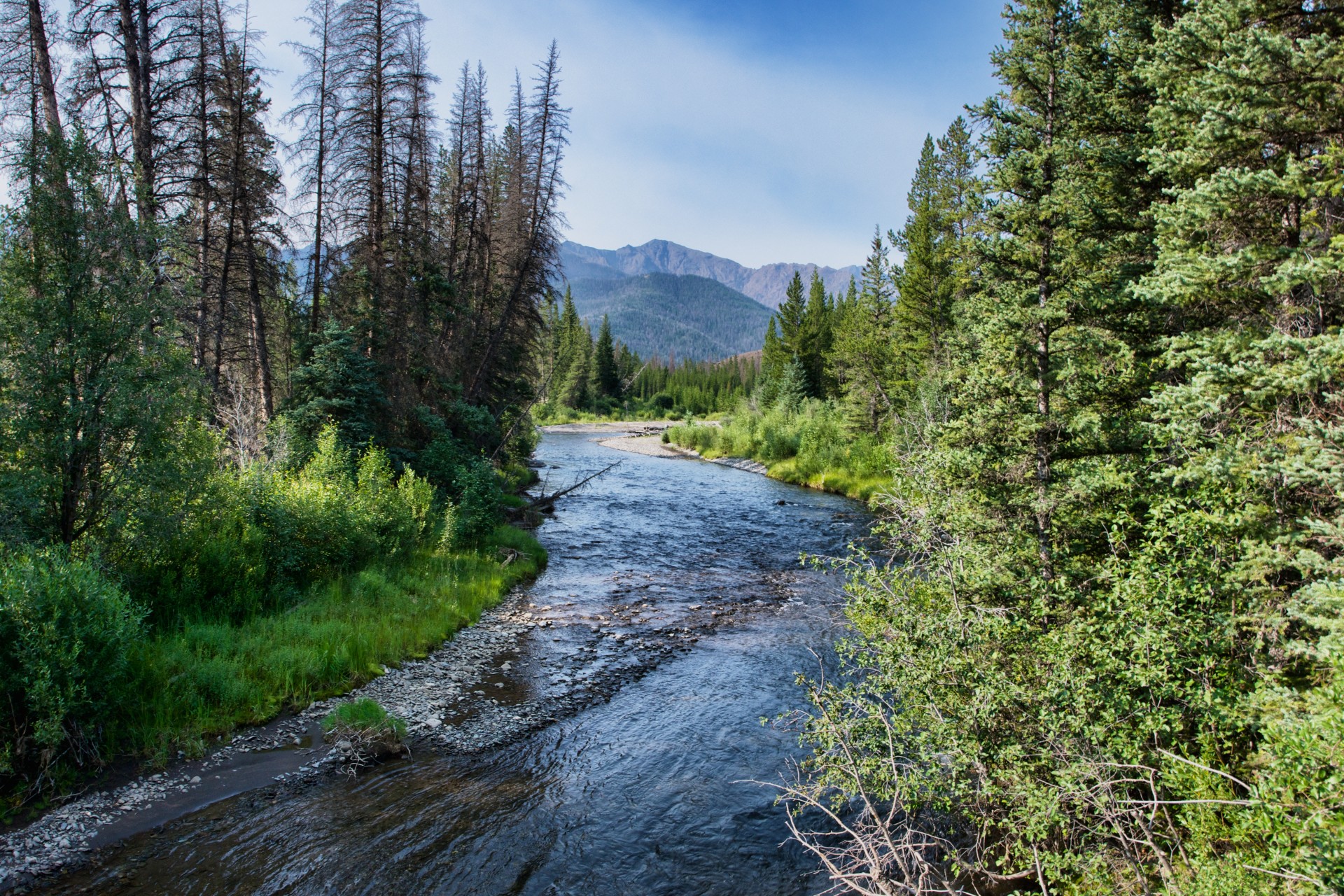 Montana is the treasure state and is rich in timber, minerals, coal, oil and gas.  When responsibly developed, these abundant natural resources provide some of the highest wages in the country to support and grow Montana families.  Montana must better leverage our natural resources to create better paying jobs for Montanans.
Not All Manufacturing Jobs are Created Equal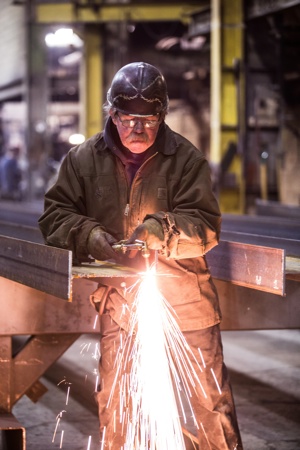 Manufacturing jobs come in various forms.  Common assembly work (e.g. assembling widgets or sewing garments) generally pays low wages and is not the solution for creating high-paying jobs in Montana.
Alternatively, high-tech manufacturing, which requires skilled laborers with welding, machinist or other specialty skills, creates high-paying jobs.  When we refer to "high-tech manufacturing" we are referring to this latter type of manufacturing.
A recent report commissioned by the Montana High Tech Business Alliance shows the incredible economic value that manufacturing and high-tech industries add to Montana.  The report shows that Montana's high-tech and manufacturing sectors are growing eight times faster than the overall state economy, and that their average wage is double the state median.  To view the entire report, click here.
 High-tech Equals Higher Wages
In a high-tech business, the largest expense is wages.  There is usually relatively little cost in terms of inventory or capital requirements.  Thus a major portion of the income goes directly back to employees.
If our end goal is increased wages in Montana, then creating businesses that pay most of their income to their employees, rather than for out-of-state capital equipment or out-of-state raw materials, is certainly a step in the right direction. This is an added benefit of focusing on creating and growing high-tech businesses in Montana; more of the money brought into Montana stays here.
At RightNow, about 75% of our total expenses were wages and wage-related expenses.  When our employees went home, we were left with used furniture and used computers; RightNow was totally a people business.  We had few inventory expenses.  Our cost of goods (COGs) was only 15% of revenue (most of it labor) and we had little capital requirements (no tractors or manufacturing equipment). Consequently almost all of our revenue was paid out to our employees as wages.
The Internet Removes Geography as a Constraint
Before the Internet, Montana was too remote to compete in major markets around the world. Thomas Friedman got it right in his bestselling book, The World is Flat. Global competition and the Internet make it possible for a global business to be located anywhere.  And when businesses and workers can live anywhere, the best companies to work for are the ones located where there is the highest quality of life; that's a huge advantage for Montana when compared with the congestion of urban centers.
This new freedom from location also means we can leverage the incredible Montana work ethic.  Montana employees and the high-integrity, "get 'er done" corporate culture they create are a huge competitive advantage for in-state businesses.  The sky-high Montana quality of life also contributes to stronger families and improved worker morale and productivity.
Global Businesses Must Pay National Wages
When you eliminate geography as a constraint, you in turn create jobs whose wages have to compete with the rest of the country.  Keeping good employees means paying them a competitive wage, and if they can make a better living somewhere else there is a good chance they will do so.  Thus wages for jobs in Montana must be comparable to the wages of competitors in other states, and in the high-tech industries this means they must rise above the lower Montana wages.
Although many of RightNow's Montana employees were MSU and U of M grads (43% to be precise), to retain them we had to pay a national wage.  If we had paid a lower "Montana wage," we would have lost our best and brightest to competitors in Seattle, Denver, and the Bay area. Fortunately, with most of our business coming from these out-of-state markets, paying these higher wages was not a problem.  And our employees enjoyed a higher standard of living because they were earning a national wage while being located here in beautiful Montana.
Making the Economic Pie Larger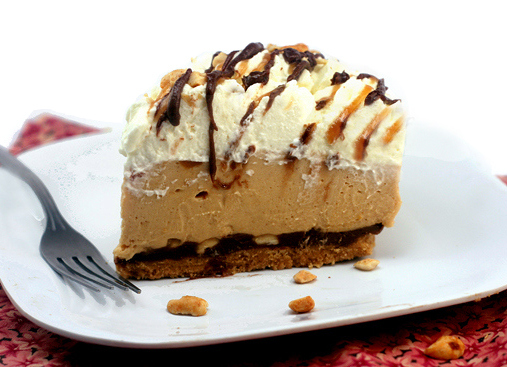 One of the most significant benefits of high-tech and high-tech manufacturing companies is that the largest markets for these companies' goods and services are outside of Montana.  Consequently, they become net importers of wealth.  In contrast, a local retailer, although essential to our economy, recirculates dollars already in the state (unless it is a visitor who is shopping) – they generally do not make Montana's economic pie larger.
The advantage of wealth coming in from outside the state is the economic ripple effect it creates.  Economists tell us that a dollar introduced into an economy tends to circulate 5 to 7 times before settling.  For example: a high-tech company sells something to a company out-of-state and they pay their local employee; the employee in turn shops locally; the shop then buys goods from another local firm, who in turn pays their employees, etc.  All businesses in the local community benefit from this larger pie; everyone gets a bigger slice.
High-tech and high-tech manufacturing industries increase the wealth coming into the state, making our economic pie larger.
Not Just for Techies Anymore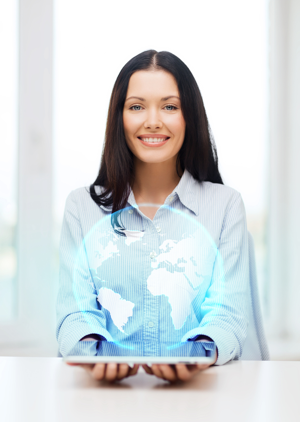 But with all this focus on high-tech, won't we leave all of the non-techies out in the cold?  Not at all.  Here are two reasons:
Most employees of high-tech companies are not technologically focused.  Naturally a portion of employees need some form of engineering or computer background when it comes to product development, but this percentage is usually small compared to other needs within the company. Companies need salespeople, administrators, and marketing professionals, to name a few, and all of these opportunities are created with the development of a high-tech business.
Remember the economic ripple effect? High-tech and high-tech manufacturing companies are bringing more wealth into the state and putting it into the pockets of the employees working in their businesses.  These employees in turn purchase homes (creating construction jobs), shop at local stores (creating retail jobs), eat in restaurants (creating service jobs), etc.  Everyone benefits from the bigger pie in the form of more business and higher tips.
At RightNow we spent about 10% of our revenue on software development.   For these jobs we needed employees with computer science and engineering degrees.  They were like our seed corn and were essential, but not dominant.  We spent more than 60% of our expenses on sales, marketing, accounting, administration and legal.
There is no reason why Montanans can't raise their wage earnings.  We have the will, and we have the way.  Click The Plan to see the steps for getting this done.