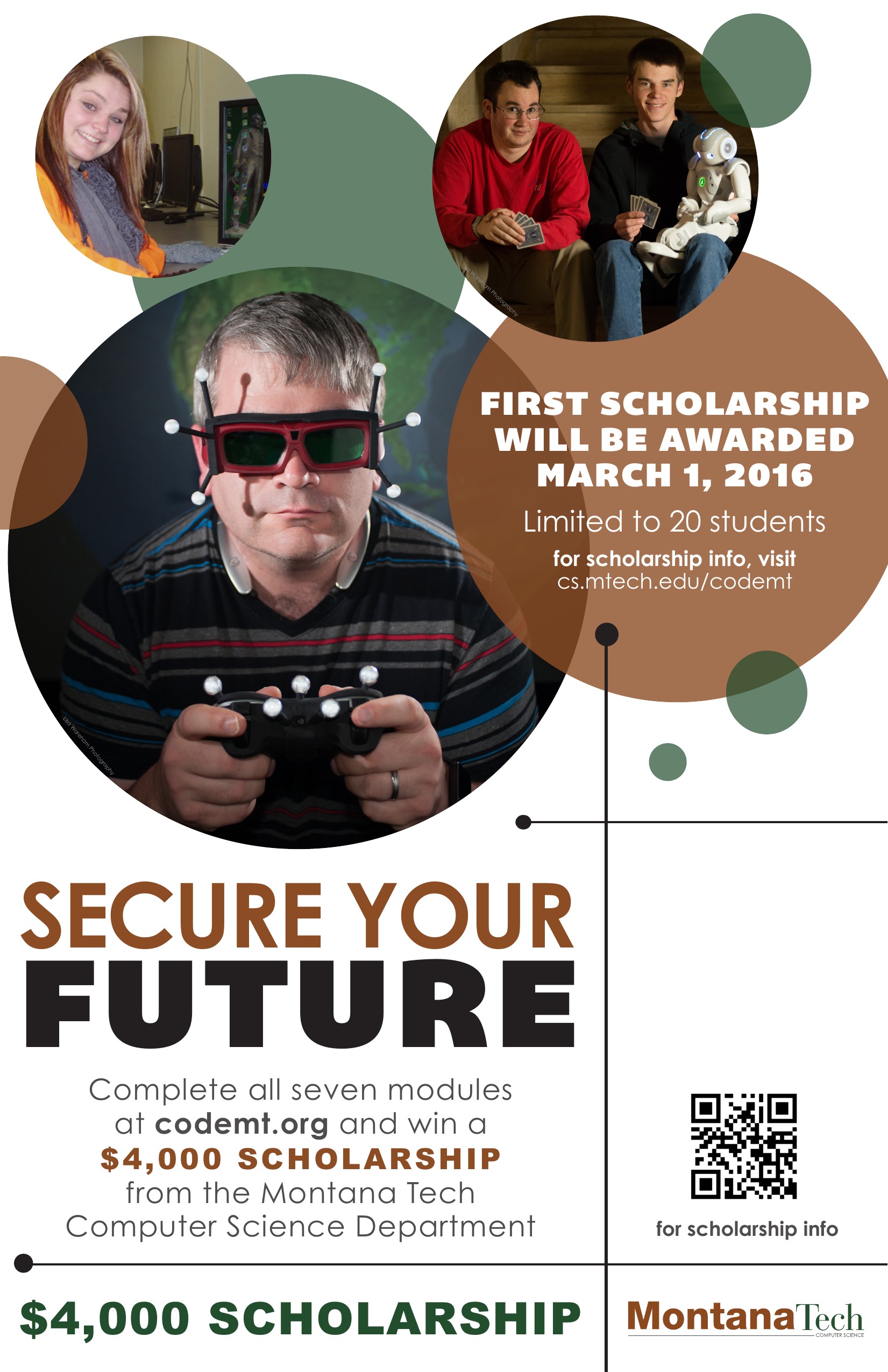 This fall is the first semester for the CodeMontana program since it found its home at Montana Tech.  The program was started over two years ago by Rob Irizarry and myself, as a way to introduce junior and senior high students to computer science through a fun, interactive online program.  After reaching over 1,200 students, CodeMontana was moved to Montana Tech last April, where it can reach even more students.
Brian Koontz heads up the program as the Computer Science Outreach Coordinator for Montana Tech.  His new role allows him to tour the state, visiting high schools to promote CodeMontana and recruit students to the computer science field.  This fall he has visited nine high schools around the state, in communities of all different sizes, where he gives a short presentation on CodeMontana and Montana Tech and does a hands-on computer programming project with the students.
Currently CodeMontana has hundreds of students enrolled in the program, with many of those students participating in dual enrollment and earning college credit for the work they are doing.  The total number of enrollees has increased in the last two months, as Brian has worked with the state's high schools to promote the program (see the poster above).  All students enrolled in CodeMontana are eligible for scholarships through Montana Tech.
Brian reaches students through other organizations too.  He attended the Girls For A Change conference in Bozeman recently, works with GEMS (Girls Excelling in Math and Science) in Butte, and is beginning to reach out to the libraries and homeschool networks statewide.
Studying computer science provides a path for students to a high wage job right here in Montana, and in the process creates jobs for many others in our expanding Montana high tech sector.
It's exciting to see the increased interest and support in the computer science field.  Together we can encourage more of our kids to pursue this field and give them greater opportunities to stay in Montana and still work at a high wage job.  To have Brian visit your school, contact him via email.